Our Board
Barry Bragg
Chairman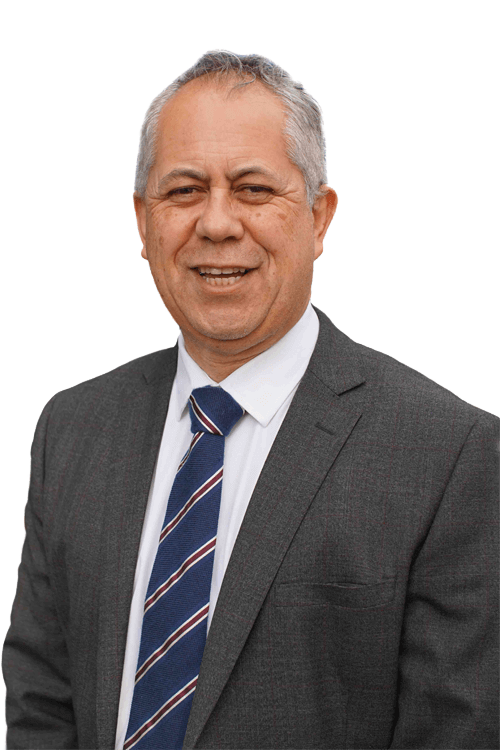 Barry Bragg (Ngāi Tahu, Whakatōhea and Te-Whānau-ā-Apanui) was a founding Director of Ngai Tahu Farming until June 2016 and re-joins the Board as Chairman after stepping down after 7 years as Chairman of Ngāi Tahu Property Limited. Barry is on the Board of the Canterbury District Health Board where he chairs the Quality, Audit & Risk Committee. He is also the Deputy Chair of the Stevenson Group, Deputy Chair of the Canterbury West Coast Air Rescue Trust, Managing Director of Nuenz Limited and various other governance roles in mining, property and construction. He is a Fellow Chartered Accountant and a member of the Institute of Directors.
Gail Tipa
Director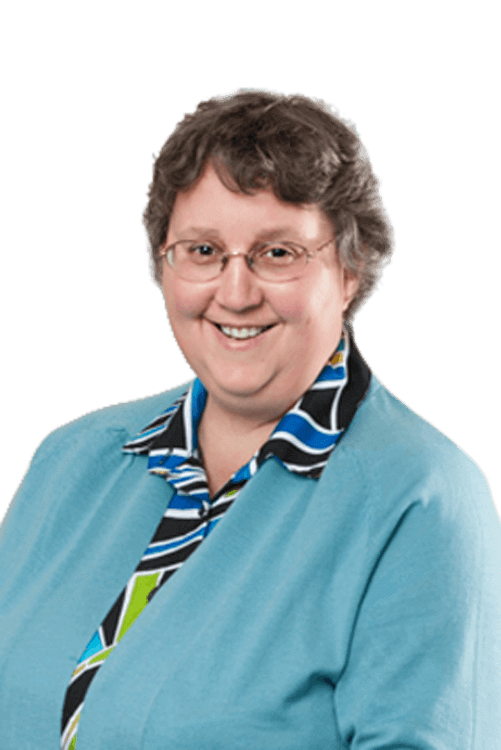 "Enhancing the effectiveness of iwi participation in natural resource planning and management and developing the resource management tools for this to happen is my passion."
Gail is an Honorary Research Fellow with the University of Otago Geography Department. She has a Doctor of Philosophy and Master of Regional and Resource Planning, both from the University of Otago.

She is a director of Tipa and Associates, a whānau led company providing resource management advice and research services to a wide range of clients including iwi and Crown entities, as well as private companies. Other governance roles include: trustee of Kāi Tahu Ki Otago Charitable Trust and a director of Kāi Tahu Ki Otago Ltd. Previous governance roles include: the Otago District Health Board, the Community Trust of Otago, representative for Te Rūnanga o Ngāi Tahu (representing Te Rūnanga o Moeraki), director of Timberlands West Coast and associate director of Ngāi Tahu Property.

Gail brings an innate understanding of the importance of ensuring sustainable land use and adherence to Māori cultural values are at the forefront of any new business development.
Jessie Chan-Dorman
Director
Jessie and her husband Hayden lease 420 ha in Mid Canterbury milking 850 cows.

She has an honours degree in Animal Science and has worked in a range of rural professional roles including Policy Manager, Research and Development Manager, and Environment Strategy Manager. Jessie is currently a Director of Alpine Energy, Ashburton Trading Society and RuralCo and on the Board of the Bio-Protection Research Centre.

She has previously served as a Fonterra Shareholders Councillor and on the Board of Connetics Ltd, DairyNZ Ltd (as an Associate Director), Business Mid Canterbury and Federated Farmers Mid Canterbury. Jessie has completed the Fonterra Governance Development Programme, the Food and Agribusiness Marketing Experience and the Te Hono Stanford Bootcamp.

Jessie is a member of the Institute of Directors and New Zealand Asian Leaders. She received the Canterbury Institute of Directors Aspiring Director Award in 2014 and the Dairy Woman of the Year Award in 2017.
Nigel Atherfold
Director
Nigel's career has been in finance – corporate finance, treasury risk management, and banking. He is currently a director and shareholder of TDB Advisory Limited - a boutique corporate finance and economics advisory company. Nigel's sector experience is biased towards the primary sector but otherwise generally covers the broad spectrum including banking and finance, government (local and central), infrastructure, manufacturing, and private equity.

Nigel is currently a director of Landcorp Farming Limited (deputy chair), Rural Equities Limited, and two other dairy-related companies and an advisory board member for two other dairy farming businesses. He has previously been a director of Open Country Dairy Limited and a number of dairy product manufacturing businesses.

Nigel has a Bachelor of Management Studies (Economics) and a Master of Business Studies (Finance). He is a past lecturer in International Corporate Finance at Victoria University of Wellington in its Master of Applied Finance program.

Rodger Finlay
Director
Rodger has been on the Ngāi Tahu Holdings board since September 2018 and is the Audit Chairman. He has also been the Independent Director of Moeraki Limited since 2009.

Rodger worked as an investment banker and fund manager for 26 years, primarily with three global financial houses in London – CS First Boston, Paribas, and UBS. Since 2008, he has been a full-time company director and trustee.

He is a Chartered Fellow of the Institute of Directors and a Fellow of Chartered Accountants ANZ. He is Chair of the Advisory Panel of the Provincial Growth Fund, Deputy Chair of Rural Equities Limited, and Chair of PGG Wrightson and Mundane Asset Management. In 2019, Rodger was appointed as Chair of NZ Post and recently assumed the Chair of Kiwi Group Holdings.
Stuart Brander
Director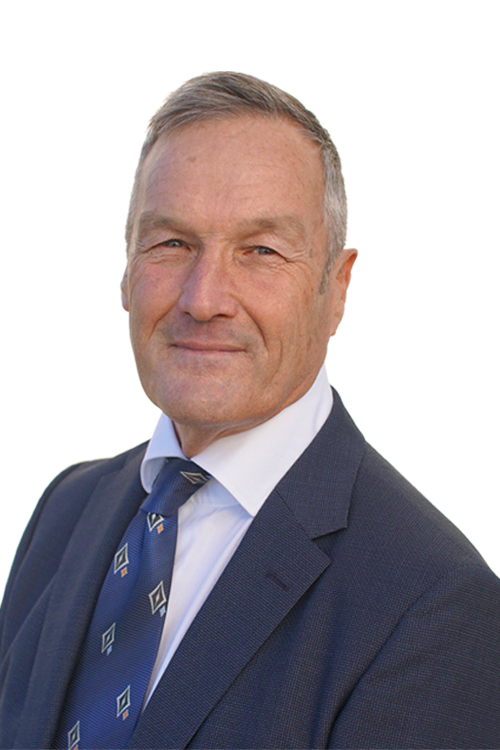 "Good governance is the key to running any successful business."
Stuart has a background in agribusiness spanning three decades, primarily focused on large-scale dairy farm operations as well as horticulture and consultancy. He has extensive experience in governance, having held directorships with Clearwater Golf Club, Clearview Rangitata Ltd, Raleigh Dairy Holdings and Dairy Team.

Stuart is currently a director and 46 per cent shareholder of Cracroft Dairies Ltd, an equity partnership based in Ashburton that has converted 20 hectares of forestry to dairying and that now operates a 1150 cow dairy farming supplying Synlait. He is also the sole owner of Brander Farms Ltd, a 1100 cow dairy farm that has been operating since June 2014.

Stuart's experience in the dairy industry and his previous governance experience mean that he is a natural fit for Ngāi Tahu Farming.
Warwick Tauwhare-George
Director
"I have a passion for creating pathways of progression for our rangatahi, as well as ensuring I am a responsible kaitiaki of the taiao (environment) for our future generations."
Warwick is the CEO of Parininihi ki Waitotara, a Taranaki-based Māori incorporation with $350M in assets which looks after the interests of over 9,500 shareholders.

He sits on the boards of Port Nicholson Fisheries and Te Oranga Livestock. He has extensive executive management experience in the agribusiness, seafood, property, engineering, construction and asset management sectors both in New Zealand and the Middle East. Warwick is a qualified engineer and quantity surveyor, has an undergraduate degree in Accounting and Commercial Law from Victoria University and an MBA from the University of Wollongong, specialising in Finance. He is also a member of the Institute of Directors.

His father, Wi Riwai Tauwhare (George) grew up at Rāpaki (Ngāti Wheke), the third son of Whakamarurangi and Maata Riwai Tauwhare. Warwick brings with him a diverse range of business skills and a kaupapa Māori approach to environmental responsibility.
Tāngata
Our People
Living off the land, being self-sufficient, and continuing our mahinga kai (food gathering) traditions has always been important to Ngāi Tahu. For centuries, we have survived by harvesting resources from the forests, the plains, the lakes, the rivers, the seas and the surrounding islands.  Our ancestors were hunters, foragers, fishers, and gardeners. The rugged terrain and harsh climate of Te Waipounamu (the South Island) drove innovation and the development of ingenious ways to preserve, store, transport, and trade our resources.
At Ngāi Tahu Farming, we embrace the hardworking, innovative, and pioneering spirit of our Ngāi Tahu tīpuna (ancestors). We encourage our people to push the boundaries, embrace technology, and find better ways to manage our lands and waters in line with our values.
Our Executives
Andrew Priest
Chief Executive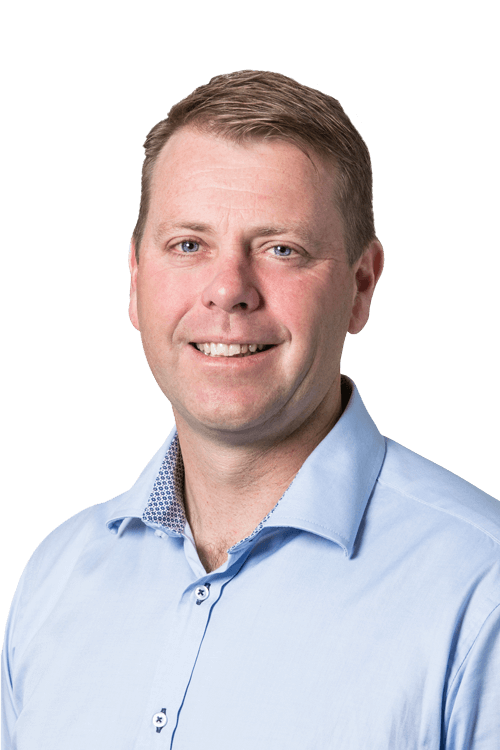 "It's great to be leading a team that's focused on building a strong and sustainable rural business supporting environmental, social, cultural, and economic outcomes."
Ngāi Tahu Farming is a young whenua based business that takes an intergenerational view of growth. Andrew sees the future development of the organisation as wide open, with operational performance as the immediate business priority.

Ngāi Tahu values, iwi aspirations and the wisdom of Mana Whenua guides Andrew in charting the direction of travel for the organisation where achieving sustainability across people, planet, profit and culture is the goal.

Prior to joining Ngāi Tahu in July 2015, Andrew led his own consulting practice across a range of industries with an emphasis on strategy, performance improvement, risk management, and organisational alignment.

Before consulting, Andrew held international roles for companies operating in global markets including Forestry Corporation, Heinz-Watties, and a senior position for Carter Holt Harvey based in the United States. He is also an independent director with past appointments at farmer cooperatives based in the Canterbury region.
Darrell O'Brien
General Manager - Forestry
"The opportunity to align my goals for the regeneration of the natural environment with organisational purpose was a significant influence in my decision to join Ngāi Tahu Farming. Successful management of the Ngāi Tahu Forestry portfolio is dependent on maintaining strong working relationships across multiple stakeholders in line with Ngāi Tahu values, best practice for Health, Safety and wellbeing, innovation, the creation of improved practices that reduce unfavourable impact on the natural environment from our commercial activities and upholding the tribe's role as kaitiaki (custodian) of the environment."
Darrell's grounding as a mechanical engineer informs his approach to operational excellence; with a focus on lean manufacturing and continuous improvement as a source of safer and more productive work environments. Before joining Ngāi Tahu Farming in 2019 to lead Ngāi Tahu Forestry, Darrell was the Chief Executive of Allan Scott Wines and prior to that was a member of the Nelson Forests Lead Team and General Manager where he led performance improvement and redevelopment of Kaituna Sawmill.
Michelle Cathcart
General Manager - Safety and People
"I love working with the passionate, innovative and fun team at Ngāi Tahu Farming. The values of our business are important to me and fundamental to our progress. Our people are truly at the heart of our organisation and we work hard to create a challenging, rewarding and safe environment."
Ngāi Tahu Farming covers some of the most dynamic and hazardous working environments in Aotearoa. This means that every day is a new opportunity to make the connection between people, safety and wellbeing. Michelle sees Safety and People as the foundation of any world-class business, and her role is about creating a culture of growth and innovation in an environment that makes physical and psychological health a priority. When kaimahi join Ngāi Tahu Farming they become part of our whānau, and we are committed to helping them grow both personally and professionally.

Michelle is an experienced executive with 20 years' experience leading and developing people and enhancing business processes. She is passionate about people and safety and has a focus on empowering kaimahi to reach their full potential. Michelle has worked in several large corporate organisations in Auckland including Fuji Xerox and Air New Zealand before relocating to Christchurch in 2009. She joined Te Rūnanga o Ngāi Tahu as the Business Support Manager in 2011 before moving to Ngāi Tahu Farming in February 2016.
Rhys Narbey
General Manager – Sustainability and Assets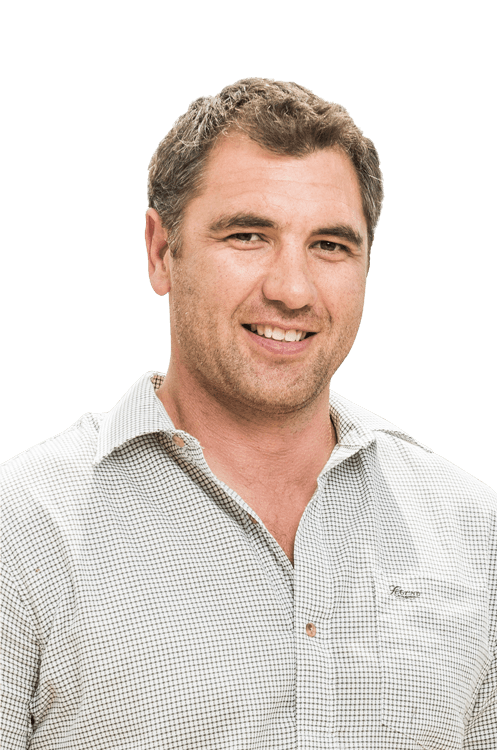 "I'm proud to be part of Ngai Tahu Farming's team, as it is very rewarding being part of making a difference to the environment and people's lives through positive change."
Sustainability is inherent in the kaupapa of Ngāi Tahu Farming and covers every business function, geographic location within Te Waipounamu, and anywhere our product is used or consumed. Rhys has an in-depth understanding the business which allows him to drive sustainability initiatives across the business.

Rhys joined Ngāi Tahu Farming on a fulltime basis in 2013 to lead land development and asset management. Before Ngāi Tahu Farming Rhys was working with an Auckland development company during the Christchurch rebuild and has also spent nine years overseas, playing rugby and working in the yachting industry.

In 2018 Rhys assumed his current role to lead the sustainability initiatives across the various divisions within Ngāi Tahu Farming. The role involves working with a wide variety of stakeholders to ensure Ngāi Tahu Farming delivers on sustainability across all four bottom lines.
Stephen Ware
General Manager - Finance & Risk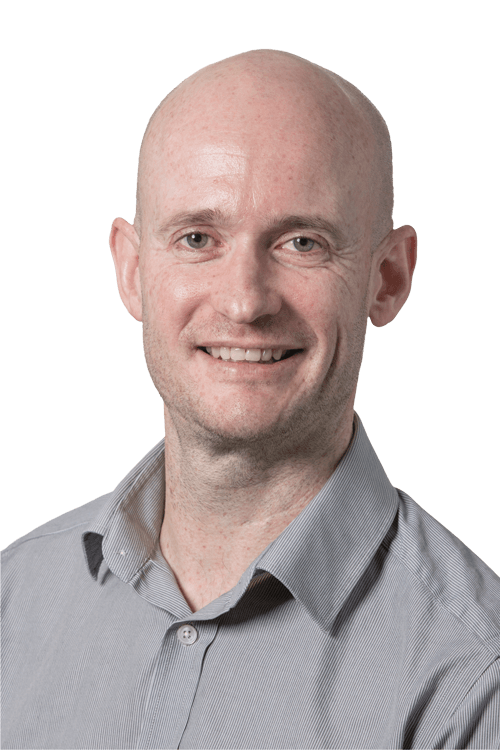 "I enjoy working in such a supportive and flexible work environment and appreciate the fact my day-to-day work is varied and challenging, and that I'm continually learning. It's great knowing the work we are undertaking today to build the asset base of the iwi will benefit many generations to come."
Ngāi Tahu Farming operates a diverse portfolio of businesses across Te Waipounamu spanning multiple industries, business functions and customers. Stephen is responsible for managing the financial reporting framework across all business functions which underpins sound decision making across the business. Stephens work spans monthly and annual accounting cycles, maintaining the general ledgers, preparing monthly management reports and working with the operational teams to prepare annual budgets and forecast financial results.

Stephen began his career with Price Waterhouse in their business advisory division before moving to the UK. While in the UK Stephen worked in contract accounting roles before spending nine years at payment systems provider ACI Worldwide as their Group Accountant for the Europe, Middle East & Africa region. After returning from the UK in late 2011, Stephen joined Ngāi Tahu Property in June 2012 before assuming his current role with Ngāi Tahu Farming in July 2015.
Will Burrett
General Manager – Farming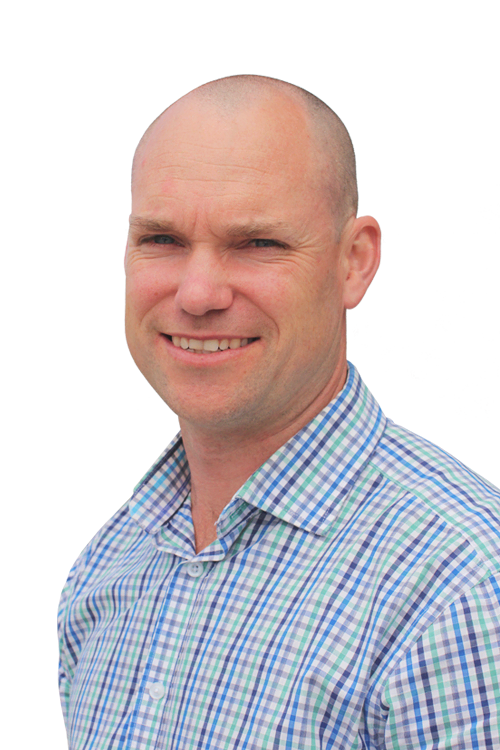 "I'm privileged to be part of an organisation with an intergenerational approach to genuine social, cultural, environmental and economic drivers. The ability of Ngāi Tahu to lead and influence positive changes across pasture-based agriculture will unite communities through quality kai and nutrition."
Will Burrett is the General Manager – Farming, a new role that reports directly to the Chief Executive and leads the Grazing and Dairy Teams across the Whakatipu High Country Stations, Te Whenua Hou and Balmoral. With a well-established career in grazing and dairy, Will is a safe pair of hands for Ngāi Tahu Farming. His role is responsible for driving strategy and operations, with a strong focus on business innovation and development, people leadership, environmental and health and safety leadership, and data gathering and analysis.

Will's career began with Fonterra and ASB Bank before he made the move to hands-on farming in Waikato and Canterbury, where he held management roles at Rangitata Dairies and Coronet Farms. More recently, Will was the Country Manager for Map of Agriculture. He has interests in an agri-sector software company, and is a shareholder in the a Northland farming operation.
Mana Whenua
The Mana Whenua Working Party
Our relationships with our communities and mana whenua in particular contribute to our success.  It is important to us that our whānau are included in setting the direction for our businesses and that we are working towards meeting their expectations of us.  Our mana whenua working groups allow for this and provide us with continuous feedback on our operations.
We currently have a Mana Whenua Working Party established for our Te Whenua Hou and Balmoral operations. This group is made up of members of Ngāi Tūāhuriri and Ngāti Kurī (sub tribes of Ngāi Tahu), who hold mana whenua (authority) over the Hurunui and Waimakariri catchments.
This group works closely with Ngāi Tahu Farming, providing advice on the cultural, environmental and social aspects of the businesses so that what we do and how we do is in line with Ngāi Tahu values.
Ngā mātāpono
Our Values
Our Ngāi Tahu values guide us in everything we do and shape all of our decisions. Living by our values requires constant mindfulness, strong leadership, and role modelling. We do not always get this right, but we are committed to continuously improving.
Whanaungatanga (family)
We will respect, foster and maintain important relationships within the organisation, within the iwi and within the community.
Manaakitanga (looking after our people)
We will pay respect to each other, to iwi members and to all others in accordance with our tikanga (customs).
Kaitiakitanga (stewardship)
We will work actively to protect the people, environment, knowledge, culture, language and resources important to Ngāi Tahu for future generations.
Tikanga (appropriate action)
We will strive to ensure that the tikanga of Ngāi Tahu is actioned and acknowledged in all of our outcomes.
Tohungatanga (expertise)
We will pursue knowledge and ideas that will strengthen and grow Ngāi Tahu and our community.
Rangatiratanga (leadership)
We will strive to maintain a high degree of personal integrity and ethical behaviour in all actions and decisions we undertake.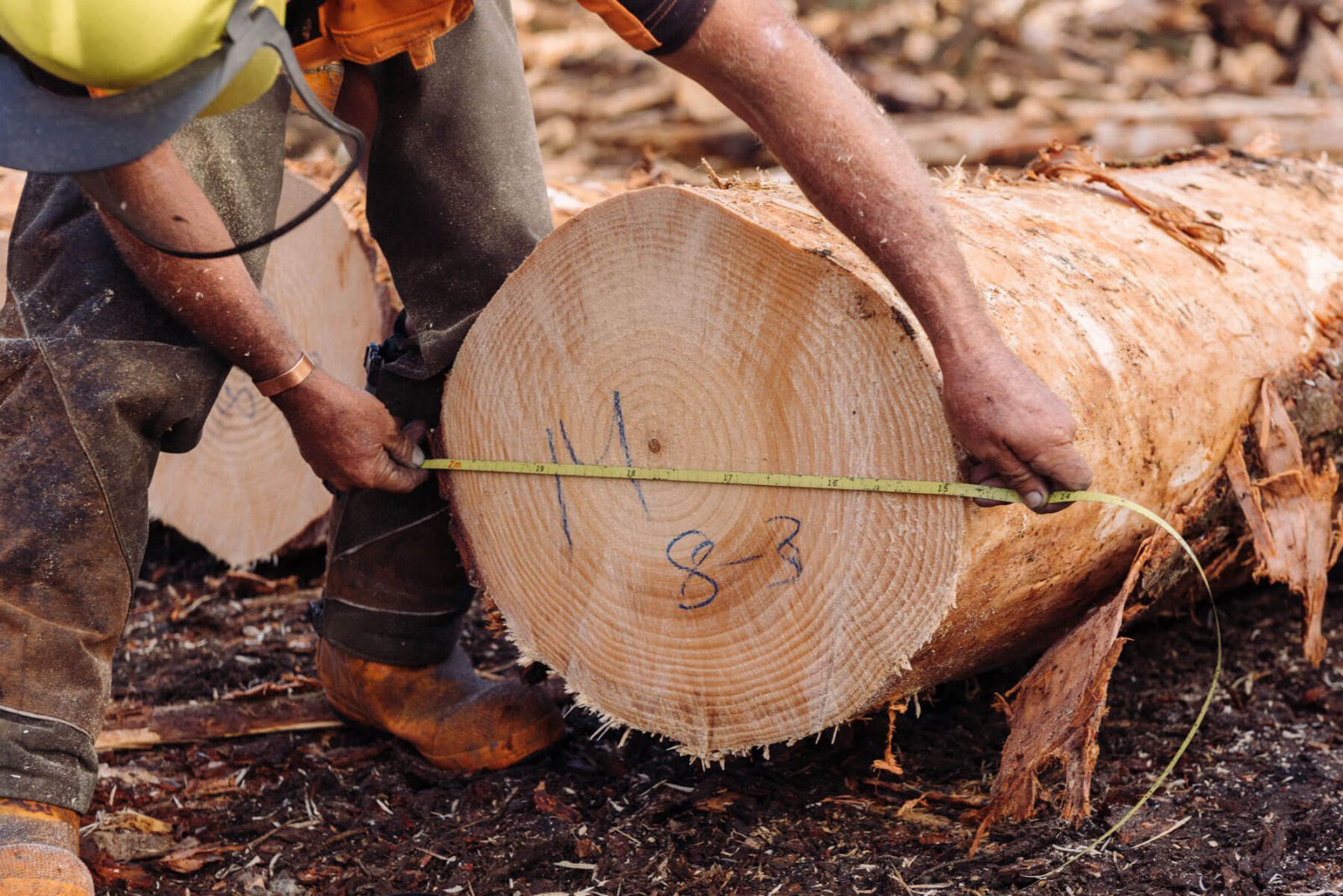 Kia hiwa rā!
Join Us
Whether you are starting your career, or you are an experienced professional looking for a career-defining role, Ngāi Tahu Farming offers the opportunity for personal growth and professional development.
We place sustainability and people at the heart of everything we do.
This is captured in our whakataukī (proverb)
Toitū te Marae o Tāne,
Toitū te Marae o Tangaroa,
Toitū te Iwi
When land and water are sustained the people will prosper.
We believe in profitably growing and farming sustainable products for the long-term betterment of our people and the planet. We achieve this by pursuing financial, environmental and social outcomes with sustainability at the heart of everything we do. Together, we will learn and develop ourselves in a collaborative and empowering environment.
So, join us and contribute to positive change.
Vacancies: https://mahi.ngaitahu.iwi.nz/search
Kia hoki ora atu
Health & Safety
At Ngāi Tahu Farming we're committed to everyone returning home safe and well every day.
Kia hoki ora atu
Everyone home safe every day
Role modelling the right behaviour, communicating our expectations across our teams,  ensuring that our facilities are well designed and maintained and working with others is at the heart of our approach to health and safety.
We value the importance of personal safety, the safety of our workmates, visitors to our operations, and to the public in all areas, at all times.
We are committed to minimising incident rates in our business, and we specifically focus on the high-risk activities which span across the farming and forestry sectors.
Our board, chief executive and senior management all play an active role in health and safety. This focus, coupled with a strong safety management programme across our businesses means we are doing as much as we can to keep our staff and manuhiri safe.
If you want to work with us on health and safety matters, please email us on safe@ngaitahu.iwi.nz.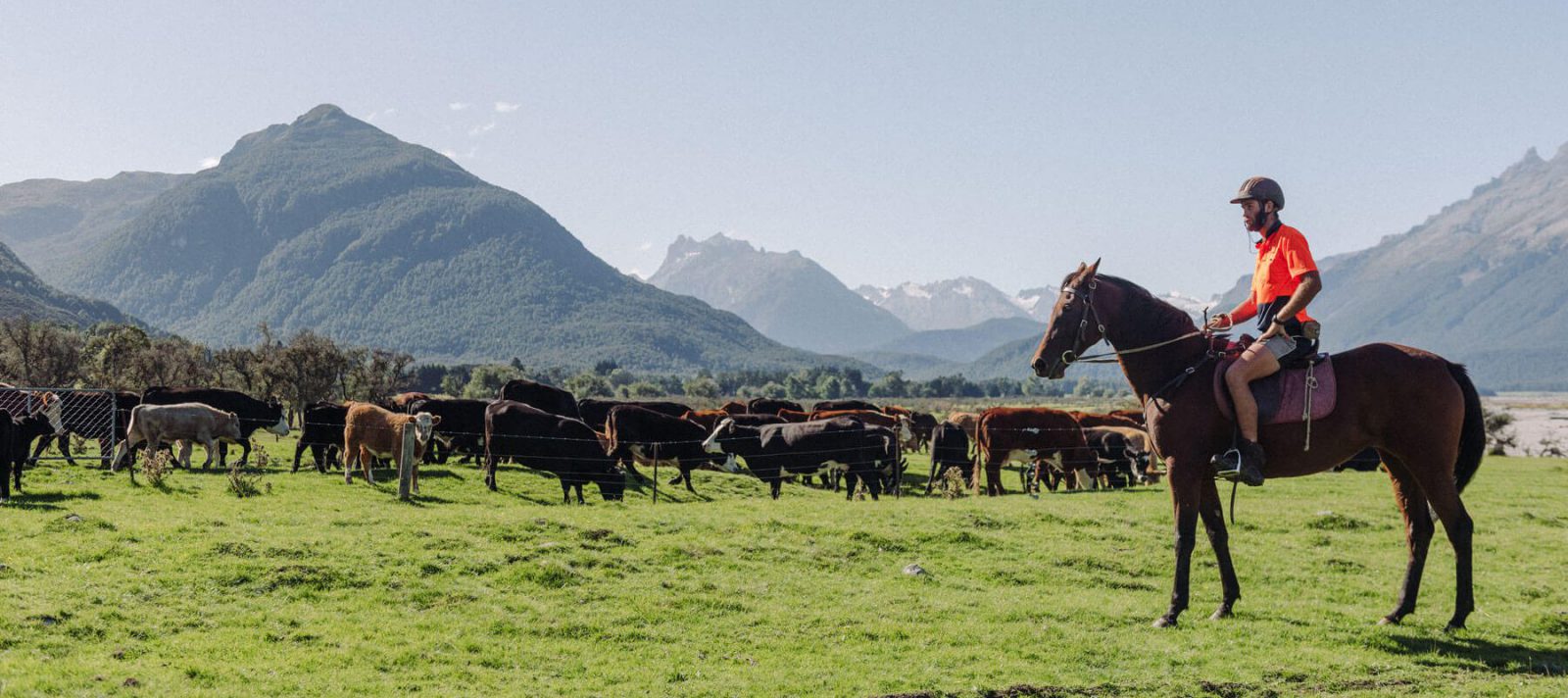 Mā rau ringa
Partnerships
As a Ngāi Tahu company, we understand that working together with mana whenua, our communities, technical advisors, and our partners is crucial to our success.
Our partnerships foster collaboration which improves the way that we farm, the way we work and the way we produce timber, food, and milk so that we can influence change in the industry.
We are humbled to work with these organisations.